Things to Do in Saint Joseph Michigan
We are just minutes from places like grocery stores, entertainment centers and movie theaters, restaurants, parks, medical centers, transportation hubs, and more. No matter where it is you're heading on any given day, you won't be too far when you make Westview your home!
Does St. Joseph, Michigan have a beach? Our city has Lions Park Beach, Silver Beach County Park, and Tiscornia Park. We also offer residents premium access to I-94, Highway 63, Highway 139, and the other major highways and roads in St. Joseph. In addition, Southwest Michigan Regional Airport is nearby.
PLACES TO VISIT IN ST. JOSEPH, MI
The Inner and Outer Lights of the St. Joseph North Pier are lighthouses located at the mouth of the St. Joseph River on Lake Michigan. The station was built in 1832, and they were retired in 2005.

The Coast Guard made the lighthouses available to qualifying entities at no cost, and the City of St. Joseph submitted an application. On October 7, 2013, an official ceremony commemorated the lighthouses' handover to the city. It was renovated in 2016 for almost 1 million dollars.


St. Joseph North Pier Lighthouse, St Joseph, MI 49085

Box Factory for the Arts is a multi-use arts facility in St. Joseph. The facility was created by the Berrien Artist Guild, a non-profit group that supports new and recognized artists. They created a warm, historic building filled with groups of passionate individuals engaged in a wide range of varied, and artistic activities.

The art facility has three floors of art, a performance stage, as well as a market with local art and items for sale. The Box Factory for the Arts is open free to the public Monday-Sunday. Visit their website for more information.


1101 Broad St, St Joseph, MI 49085

Baroda Founders Wine Cellar is located in Southwest Michigan, a renowned grape-growing region. In 2009, award-winning wine expert Leonard Olson founded Baroda. The staff at the wine cellar loves to share wine, knowledge, and good times.

Their wine list includes everything from classic varietals, to fruit-flavor-enhanced wine, to delectable dessert wines laced with decadent chocolate. There's a wine for everyone at Baroda Founders Wine Cellar so come find one for you!


8963 Hills Rd, Baroda, MI 49101

Lions Park Beach is a beautiful public beach on Lake Michigan. The beach has three shelters, public bathrooms, grills, picnic tables, 8 volleyball courts, and a playground. Lions Park Beach does not have lifeguards, thusly the city discourages swimming here but that doesn't take away the fun of the beach experience.

You can smell the lake breeze and feel the sand between your toes. The City Clerk's Office can provide residents with a free seasonal parking permit. Beachgoers can watch the glorious sunset over Lake Michigan.


St Joseph, MI 49085

The Silver Beach Carousel is located below the cliff in St. Joseph, yards from Lake Michigan's Silver Beach. Every week, you can ride a different carousel figure or chariot, giving you a delightful memory to remember throughout the year.

The new Silver Beach Carousel was opened to the joy of riders in January 2010. Tokens can be purchased with a credit card, or with cash from their token machine. Enjoy the ride!


333 Broad Street, St. Joseph, MI 49085

PLACES TO EAT IN ST. JOSEPH, MI
Our city has a great selection of delicious food. Below we have listed 5 of our favorite eateries.

Restaurant, Cajun
Nola Roux - Casual Cajun Eatery is a splash of flavor in St. Joseph! The Cajun and Creole restaurant serves classics such as Gumbo, Jambalaya, Andouille sausage, and Po'Boy sandwiches. Round out your meal with a side of cornbread, Cajun coleslaw, or mac n cheese. Nola Roux has seafood boils on Saturdays!.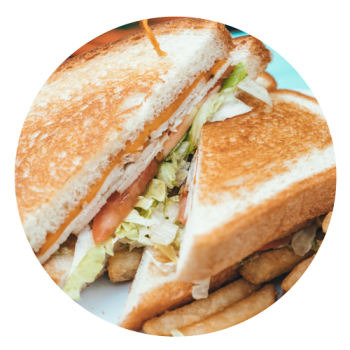 American, Seafood, Restaurant
Clementines Too is an American restaurant in St. Joseph with a charming nautical theme. You can enjoy pan-fried perch, French onion soup, fried mushrooms, or potato-crusted walleye. They offer takeout as well as dine-in. Their patio is a great place to eat on a summer evening.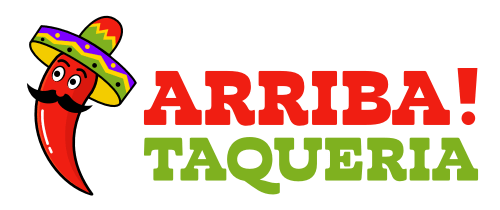 Mexican, Restaurant
Arriba! Taqueria is an authentic Mexican restaurant where you can get delicious tacos, burritos, and other street food. They also have great vegetarian options if that's more your style. You can get dine-in, takeout, or delivery at Arriba! Taqueria.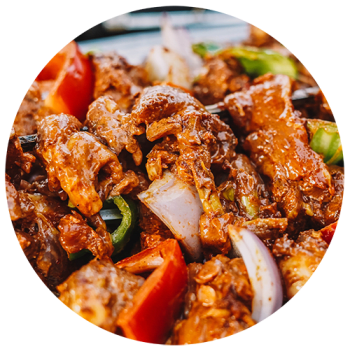 Mediterranean, Restaurant
La Pita is a local Mediterranean restaurant in St. Joseph, MI. Customers can enjoy kebabs, falafel, lentil soup, and shawarma. Go and enjoy the very best of Middle Eastern cuisine at La Pita!

American, Bar, Restaurant
The Buck Burgers and Brew is a famous burger joint in Southwest Michigan. They serve delicious dishes with fresh ingredients including burgers, sandwiches, and soups. Enjoy your burger and beer at The Buck Burgers and Brew!
SCHOOLS IN ST. JOSEPH, MI
Testimonials
We have lived at the Westview Apartments for about 4 months and everything has been wonderful! Awesome views, close to town and lots of space in our apartment.. the building is always kept very clean as well.

- Resident on Google
We are very happy with our new experience at Westview. The leasing office was really easy to work with to find what apartment was best for us and accommodating our move-in dates. We are very satisfied with the layout and amenities of the apartment.

- Resident on Google
I have had a pretty positive experience with Westview Apartments. My 2 bedroom apartment is spacious with tall ceilings and large windows which makes the space feel open and bright. Good location, close to downtown St Joseph, about 10 minutes from Meijer.

- Resident on Google